16 septembre 2008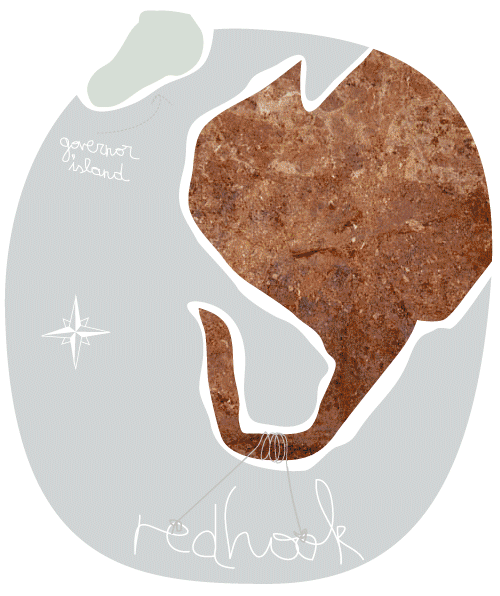 I spent my sultry Sunday afternoon in Red Hook - Brooklyn.
Not in the huge and brand new IKEA... but on the Waterfront with its old warehouses.
In the streets where wild grass and sunflowers grow between the cobbles, where everything is rusty, where old cars are part of the set.[ Red Hook Gallery ]
Everything is so inspiring... such a contrast with the city.
A place that should be kept as a secret...
I guess it's too late now... the Swedish are already there...
So that's why you have to go before it's too late !
In the middle of this the BWAC (Brooklyn Waterfront Artists Coalition) organizes "Art in Free Fall" - a free art exhibition with bands, dancers, installations from September 13th to October 26th.
Still need another reason to go ?
Ask for Steve's Key Lime Pies !
Commentaires sur The Red Hook